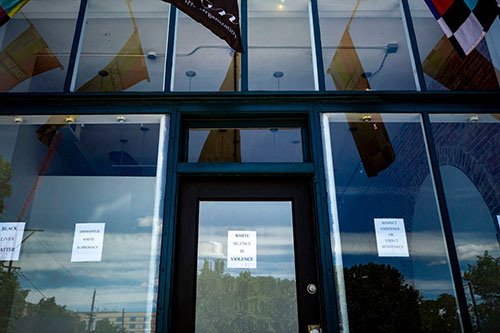 Denverite | 06/11/2020
Photographer Narkita Gold has been chronicling what it means to be Black in Denver in images and words in a project that went online in late 2018.
As protests against racism that are sweeping the country make her feel her work is even more important, Gold was asked to turn her Black in Denver photographs into banners to fly over Leon gallery. They will declare, she said, that "there are Black people here and we are amazing.
Photo by Kevin J. Beaty/Denverite