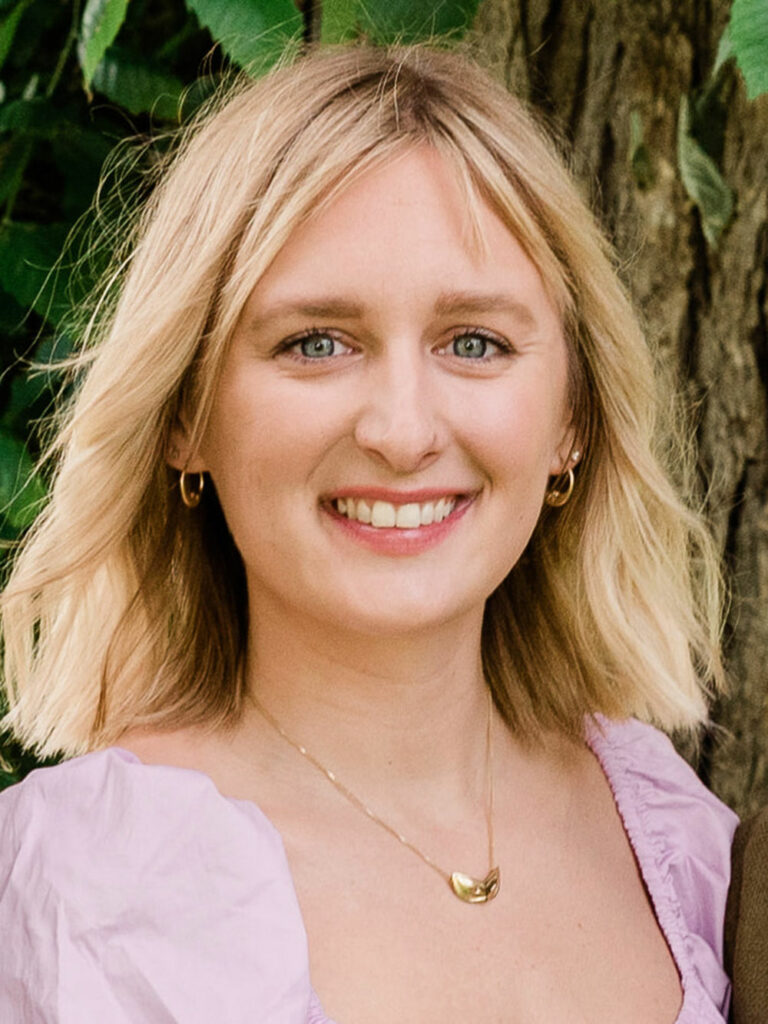 Jayne Butler Goodman (pronounced jay-knee) is an arts administrator, educator, and new media artist based in Denver, CO.
She served as an Arts Program Officer with the John S. and James L. Knight Foundation from 2018-2021 where she led grantmaking efforts in cities across the U.S. that connected people to place and to each other through arts & culture. In this role, she managed a portfolio of nearly $8M and over 40 grantees including individual artists and collectives, non-profit organizations, and city and county arts & culture projects. During her tenure, she co-led the transition of the Arts program strategy to focus solely on investments at the intersection of the arts and technology.
Prior to joining Knight, Jayne received her MFA in Emergent Digital Practices from the University of Denver where she studies art, design, culture, and technology. Her artistic practice blends tech with craft and she works in a variety of mediums including video, digital fabrication, and design.
Jayne is the Development Manager at Access Gallery, a non-profit arts organization for a community of artists with disabilities that connects them to the public through their artwork. She is also an adjunct faculty member of the University of Denver's college of continuing and professional studies where she teaches art interpretation and communications courses with a focus on digital culture. In addition to being a board member of Leon, she is also a trustee of Western States Arts Federation (WESTAF).