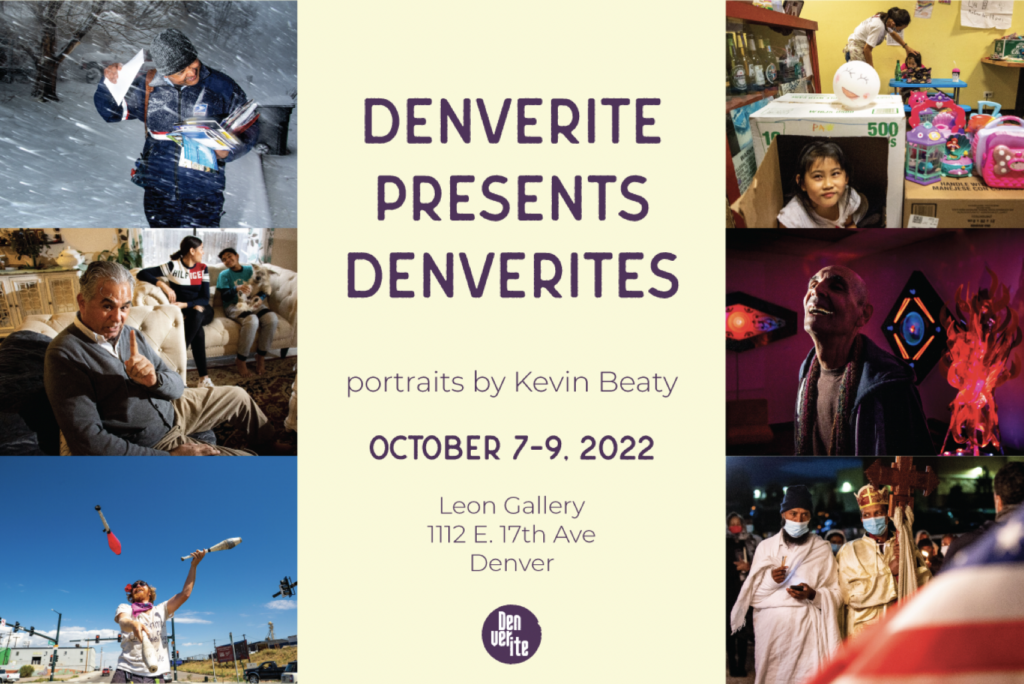 When
Friday, October 7, 2022 10:00 AM – Sunday, October 9, 2022 5:00 PM
Where
Leon Gallery, 1112 E 17th Ave, Denver, CO 80218
Event Description
Denverite is proud to present the photography of visual journalist Kevin Beaty at Leon Gallery this October. "Denverite Presents Denverites" will showcase portraits of Denverites made by Beaty in his six years working for the news site.
The show, which will run October 7-9, features dozens of portraits of the people who make Denver. The collection is a community of portraiture that brings our shared humanity into a gallery environment. Individually, each photograph represents one story. Together, they demonstrate the diversity of culture and experience that makes Denver dynamic and unique.
Beaty has been Denverite's visual journalist since it was founded in 2016. His curiosity for the people and stories of Denver has garnered him numerous journalism awards, including four first-place awards from the Society of Professional Journalists Top of the Rockies Awards in 2022.
"Denverite Presents Denverites" is free and open to the public October 7-9 at Leon Gallery at 1112 E 17th Avenue in Denver. The gallery's hours are 10 a.m.-7 p.m. on Friday, 12-6 p.m. on Saturday and 12-5 p.m. on Sunday.
Event Contact
Colorado Public Radio