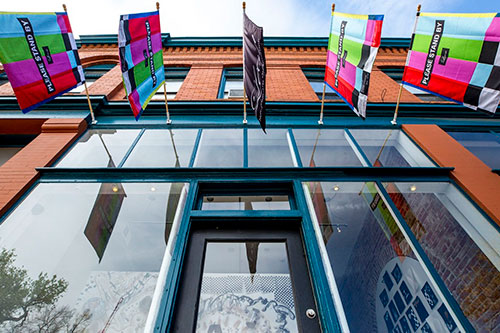 Denverite | 05/21/2020
Leon gallery's directors are feeling fairly confident about finances. For now.
But "we will need to stay ahead of this so we don't find ourselves another wonderful arts organization that had to close for various reasons, in this case the pandemic," said Eric Dallimore, artistic director of the nonprofit art and event space at 1112 East 17th Avenue in the City Park West neighborhood.
Photo by Kevin J. Beaty/Denverite