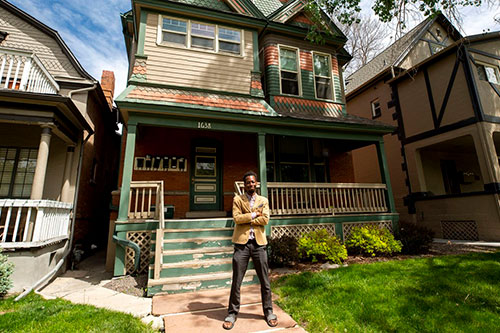 Denverite | 05/14/2020
Playwright Brenton Weyi was ready for a change of scene.
Leon's executive director Eric Nord had lined Weyi up for a performance art series that was to have taken place in the gallery last month. The six-performances series, titled "Was, Is, Will Be," was shifted online and delayed until May because of the novel coronavirus.
Photo by Kevin J. Beaty/Denverite